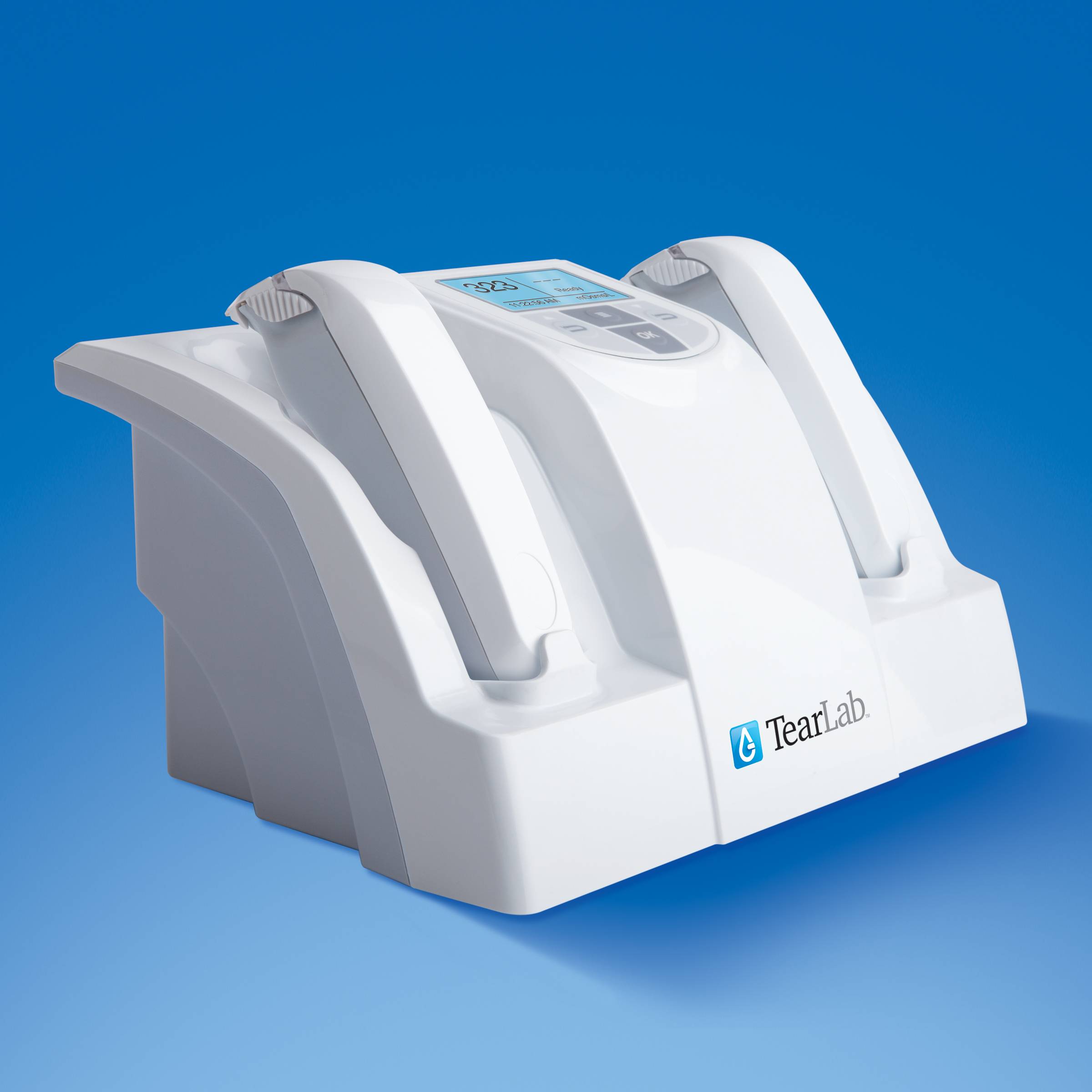 Dry eye is one of the most common eye conditions, and can be caused by allergies, computer use, the environment, the natural aging process, or a combination of factors. Dry eye symptoms can be extremely frustrating, not only affecting your vision, but also your quality of life. To help patients combat the effects of dry eye, we offer a comprehensive range of treatment, including supplements, eye drops, lid scrubs, treatment masks, RESTASIS®, and scleral or mini-scleral contacts. We also offer advanced testing methods, including InflammDry® testing, TearLab™ testing with tear samples, and for patients with severe dry eye, Sjö™, a method of detecting Sjögren's syndrome. We are proud to be one of only two practices in the state to offer testing for Sjögren's syndrome.
Gaddie Eye Centers is also the first and only eye care practice in Louisville to offer LipiFlow, a revolutionary treatment for Dry Eye Disease associated with Meibomian Gland Dysfunction (MGD). MGD occurs when there is a compromise to the function or structure of the meibomian glands in the eyelids that produce the protective oily layer in tears. These glands can become blocked over time and can no longer produce oils needed for healthy tears. This blockage results in rapid evaporation of your tears and can lead to irritation, discomfort and if not treated, gland dropout.
MGD is the leading cause of most forms of dry eye disease. Now, with the breakthrough LipiFlow technology, it's possible to directly treat the root cause of MGD. LipiFlow is fast, painless and can substantially improve the quality of life for dry eye sufferers. Shown to provide comfort to 86% of dry eye patients, LipiFlow is the only FDA approved technology to address the root cause. Check out the below videos for more information:
LipiFlow Live Procedure Walk-Through
Please ask your Gaddie optometrist if LipiFlow is right for you.
If you are experiencing an eye emergency, call your Louisville eye doctor immediately, we can help!